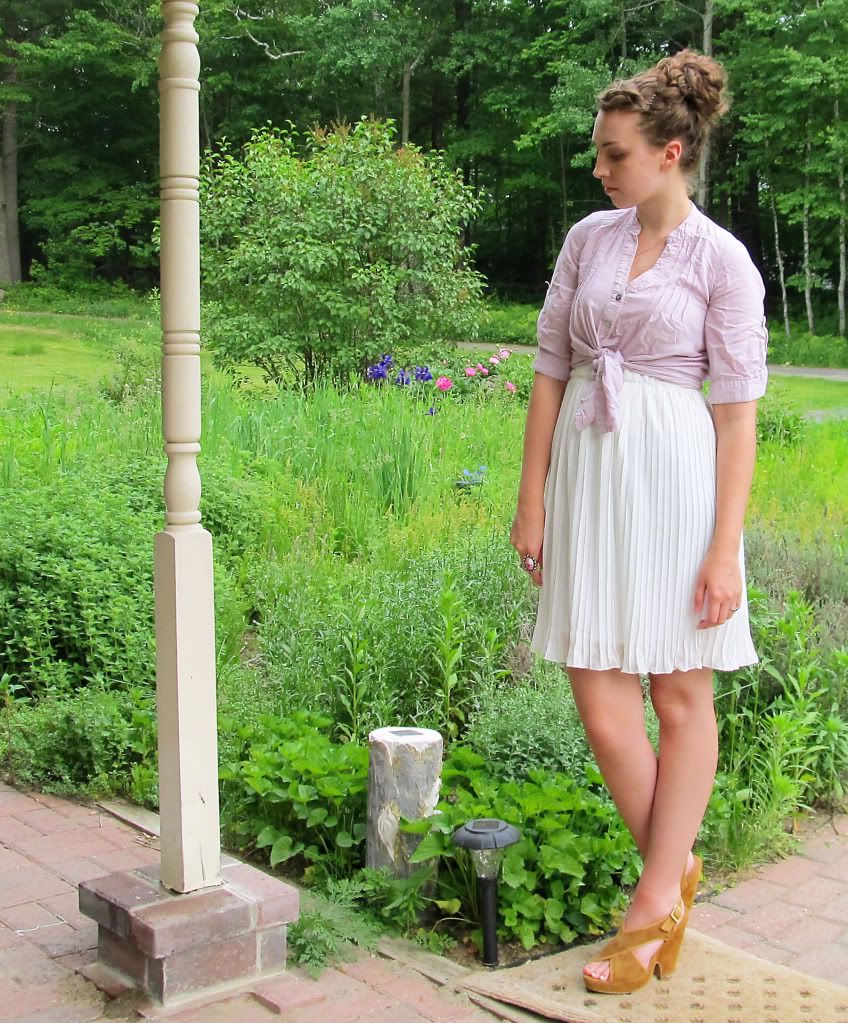 dress: charming charlie; top; f21; shoes: urban outfitters; ring: ruche
The humidity the past couple of days has been obnoxious. My naturally thick, curly, and often times frizzy hair has been extremely angry and difficult to control, as you can see. I think I might need to suck it up and just blow out my hair, befriend a bottle of dry shampoo and call it a day.

Anyway, I love wearing this dress, although I'm hesitant to wear it too often. I adore the pleating and how feminine I feel in it, but I'm absolutely terrified that I'm going to get something on it. I'm not the most graceful or careful person, and more than likely I'll end up with a stain on my clothing over the course of the day. I've ruined a really beautiful pleated dress before and I wouldn't be surprised if I did it again.

I don't have good dress karma I suppose.