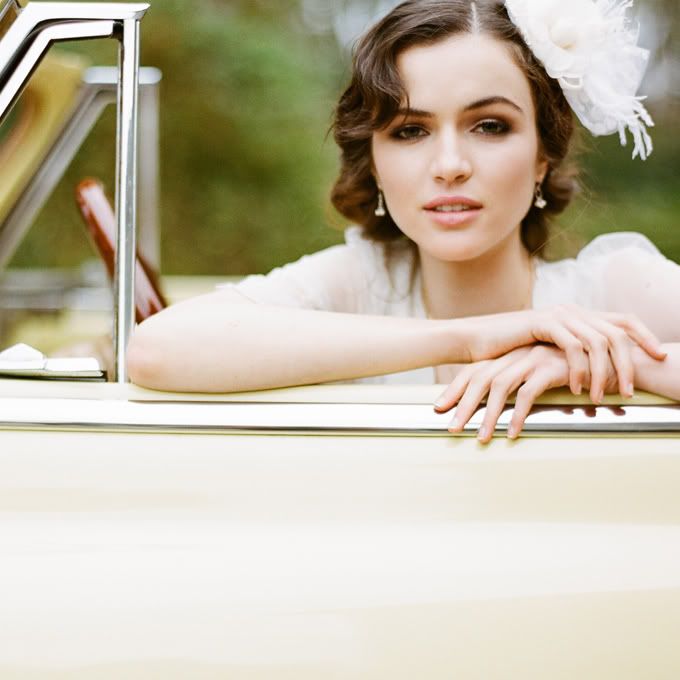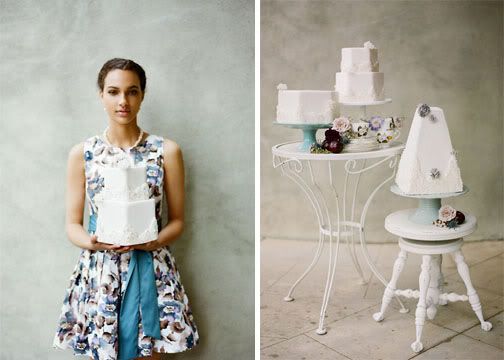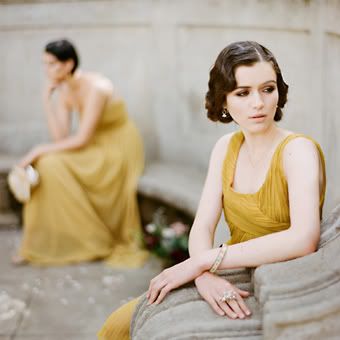 via
Honestly, after having perused Ruche's bridal collection and drooled over their look book, I am even more sure than ever that this is the type of overall aesthetic I am shooting for. The bridal gowns, the headpieces, the bridesmaids dresses, the dainty lace gloves... it is all too perfect.
I'm particularly intrigued by the geometric wedding cakes pictured above. Those are just way too cool. They're so unique and a little bit offbeat which I really love. That triangular cake is pretty cute too.
And some of those bridesmaid's dresses are so pretty I'd like to wear them outside of a wedding. They are gorgeous. I really wish it was time to start purchasing these things. I just know everything is going to sell like hot cakes. Here's hoping they have plenty of new additions in the future!