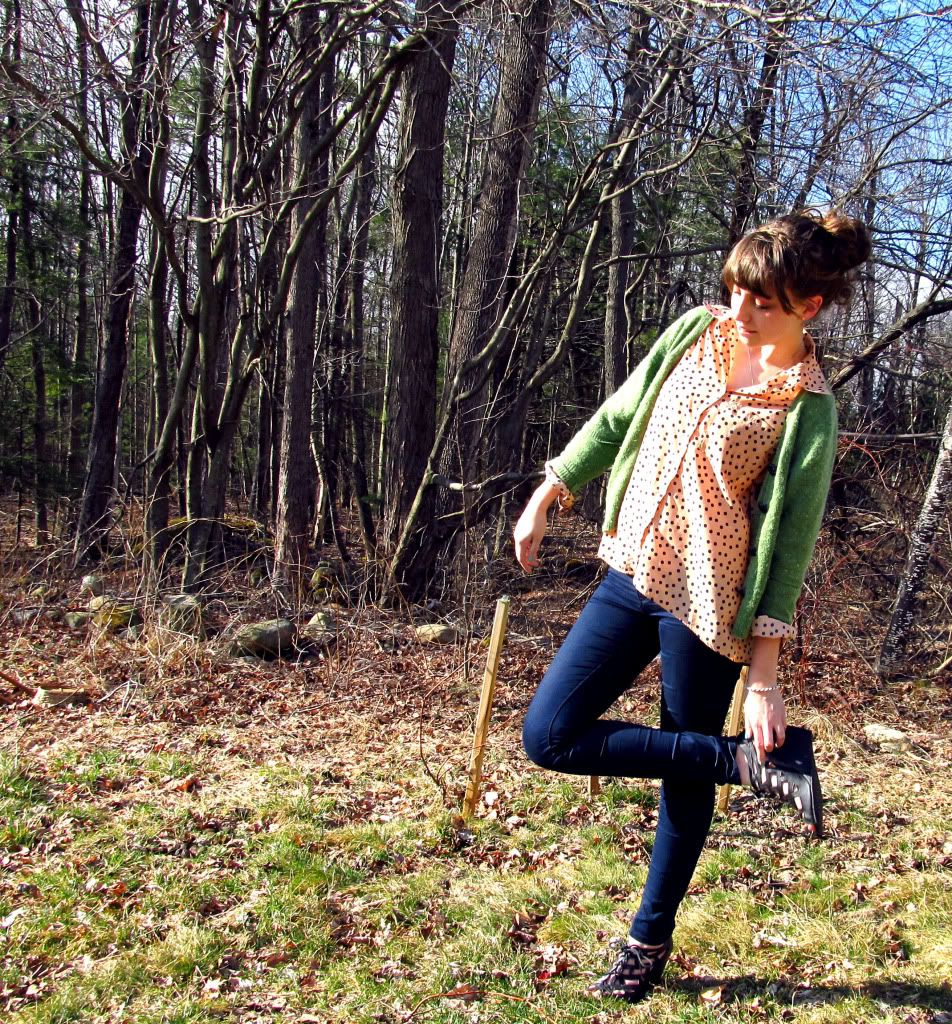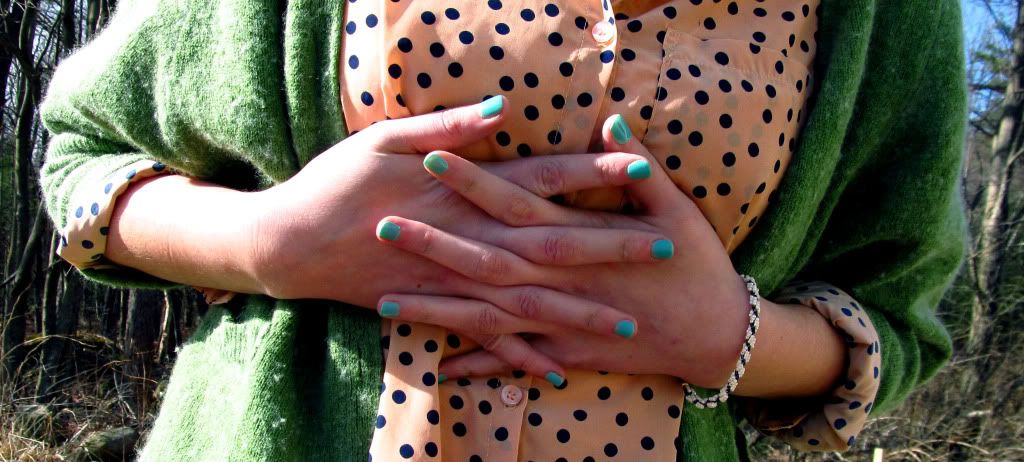 This is actually what I wore on St. Patty's day. It's not the most flagrant display of Irish pride ever, but I realized upon waking up Saturday morning that I really do not own as much green as I thought I did.
Being that I'm a huge fan of polka dots, I decided to go ahead and throw this shirt on underneath my comfy cardi.
I'm so glad that it's warming up considerably, because to be honest, while I love them to pieces, I was really getting sick of wearing my boots day in and day out. I don't own nearly as much winter weather footwear as I should, given that I live in New England, so I'm pretty limited when the snow begins to fall.
But
I was finally able to break out these beauties. I bought them last summer and really didn't get a lot of wear out of them. I've never been much of a heel girl. I tend to feel like a little kid playing dress up when I finally find occasion to wear pumps or heeled boots or what have you. I think I might be able to transition myself into wedges though. And they are a ton easier to walk in than regular heels. Which is a huge deal for me.
Basically, I am ridiculously clumsy. If there is any possible way to stumble, fall, trip over ones self, or fall up stairs (you heard me right), I will probably do it. Heals have never been in my corner for this very reason. Here's hoping that can change. I really do love them.