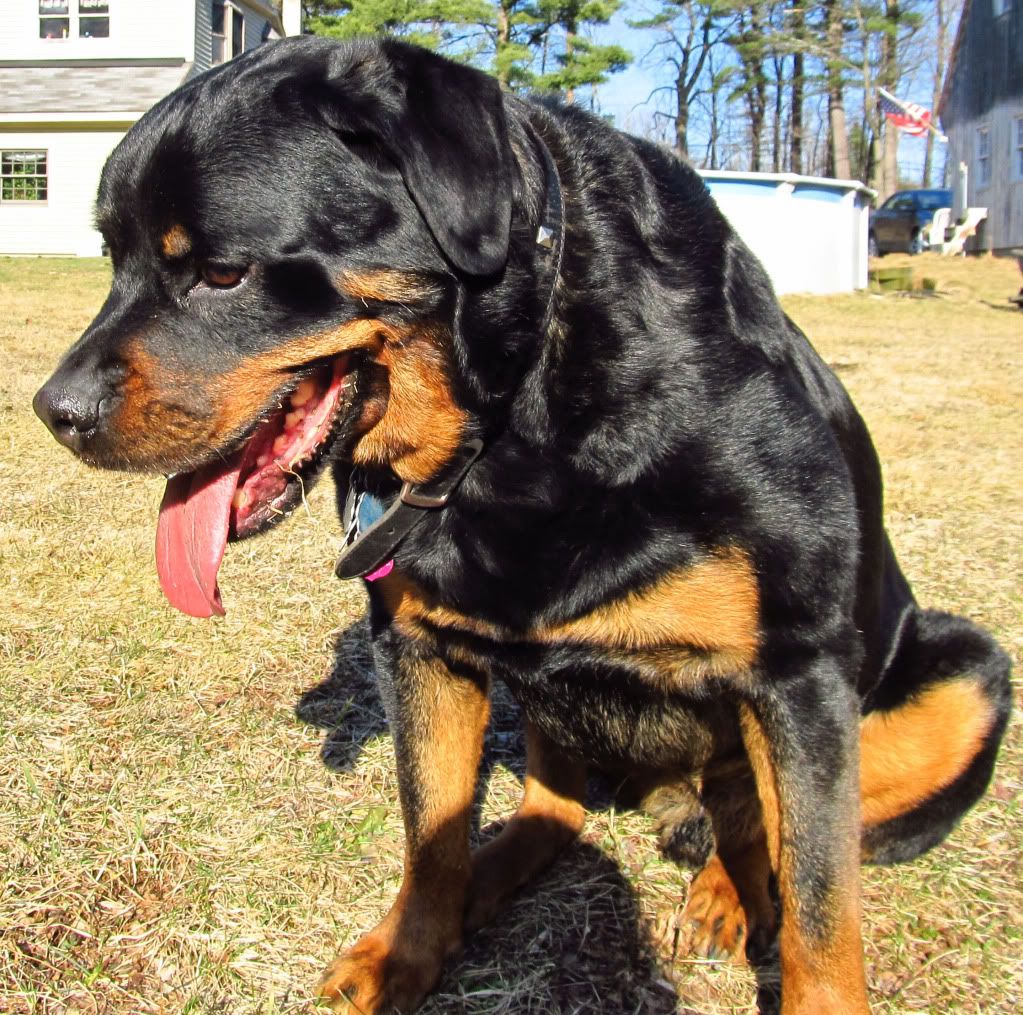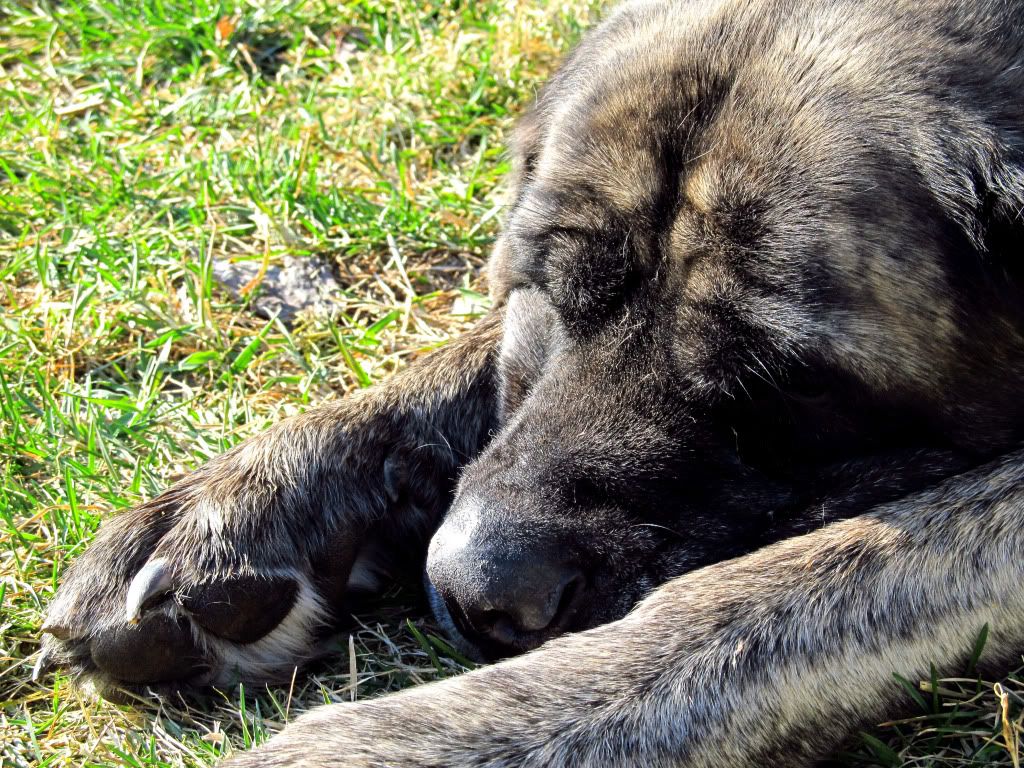 These are my puppies. They're not
really
puppies, but I love them just the same. Jake, my rotty, is the most lovable boy ever. He's a big pansy and a wuss (he's pretty much all bark and absolutely zero bite), and we love him to death. I don't know what I'd do without him. I love coming home in the afternoon. He'll run right up to my car, attempt to climb in when I open the door, and then throw all his weight against me while I pet him. He's had a pretty pampered life, and he's become quite the spoiled brat as a result.
Tessy is our English Mastiff rescue. She's the sweetest darn thing aside from Jake. She loves sunbathing (like a lot of other girls I know), lounging by the fireplace, and cuddling. She's humongous, but we can barely ever tell she's here. She's perfectly content just keeping to herself and laying down somewhere. I'm pretty sure all she does is nap.
We've had Jake since he was about 6 weeks old, but Tessy is a fairly new addition to the family. She was almost put down by the local animal shelter but the moment my father laid eyes on her, he simply couldn't let it happen. I'm so glad he brought her home with him because she has been a wonderful addition to our family. She's such a great dog and I'm so glad that she can live out the rest of her life in peace after all that she's been through. She's a sweet girl.