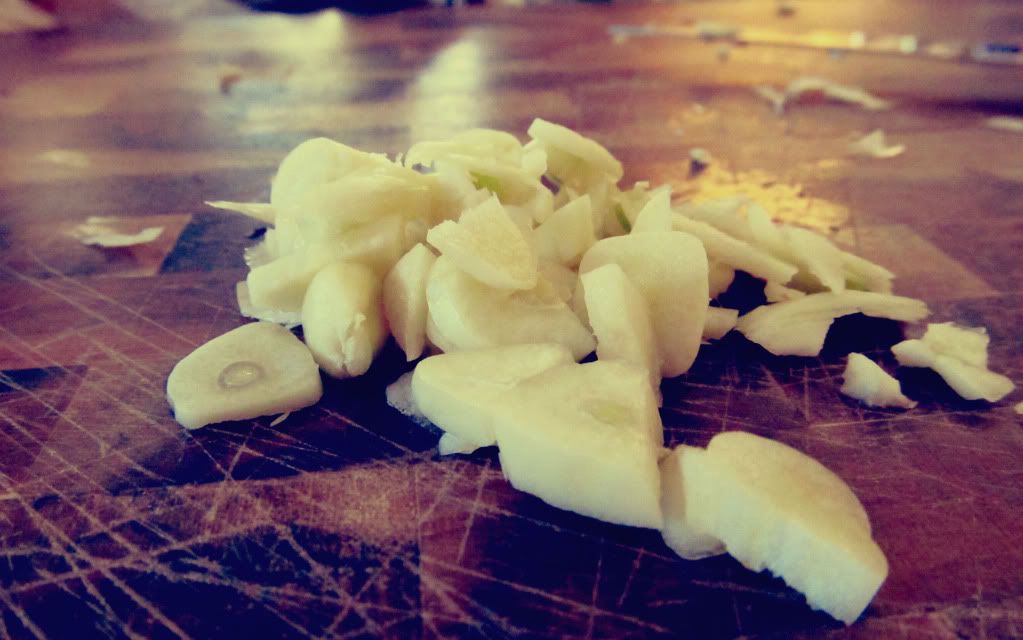 I am huge on the Arts. It's what I want to do with the rest of my life, hands down, no questions asked,
but
I also love to cook. I get that from my Mom, because she is a master in the kitchen.
I whipped this up for dinner last night, and it was delicious: Escarole and Cannellini Bean Soup and Veggie BLTs (because I'm a vegetarian and I've gotta have my meat substitutes).
It's a quick and easy dinner that I love to make. Seriously, it takes maybe an hour tops to throw everything together. The soup recipe is from one of my Mom's Giada de Laurentiis cookbooks. It's definitely become something of a staple in this house because it is so easy and healthy, and it really hits the spot. And of course, the classic BLT. It makes me hungry just thinking about it.